TEAM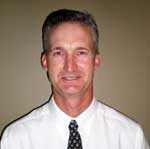 Russell Roark
Russell Roark
Estimator: Civil, Structural & Architectural
Education: Bachelors of Science in Construction Science (Clemson University, 1988)
Experience: Over twenty years of estimating a wide variety of project types including educational, medical and military facilities, religious buildings, detention centers, high-end residential and sports complexes.
Woody Stone
Estimator: Plumbing, Fire Protection & HVAC
Education: HVAC Systems (Greenville Tech); U.S. Navy CES Cost Estimating (Norfolk, VA)
Experience: Over thirty years of diverse experience in mechanical systems construction and costing. Highly experienced in costing of most current HVAC and mechanical systems technologies including a wide range of experience in health care as well as institutional and commercial projects.
Candy Swanson, CEP
Estimator: Electrical
Education: Bachelor of Science in Mechanical Engineering Technology (California State University - Sacramento, 1985)
Experience: Over twenty years of experience estimating complete Electrical Systems (service, distribution, data, controls, lighting) for commercial, institutional, sports , healthcare and military facilities.